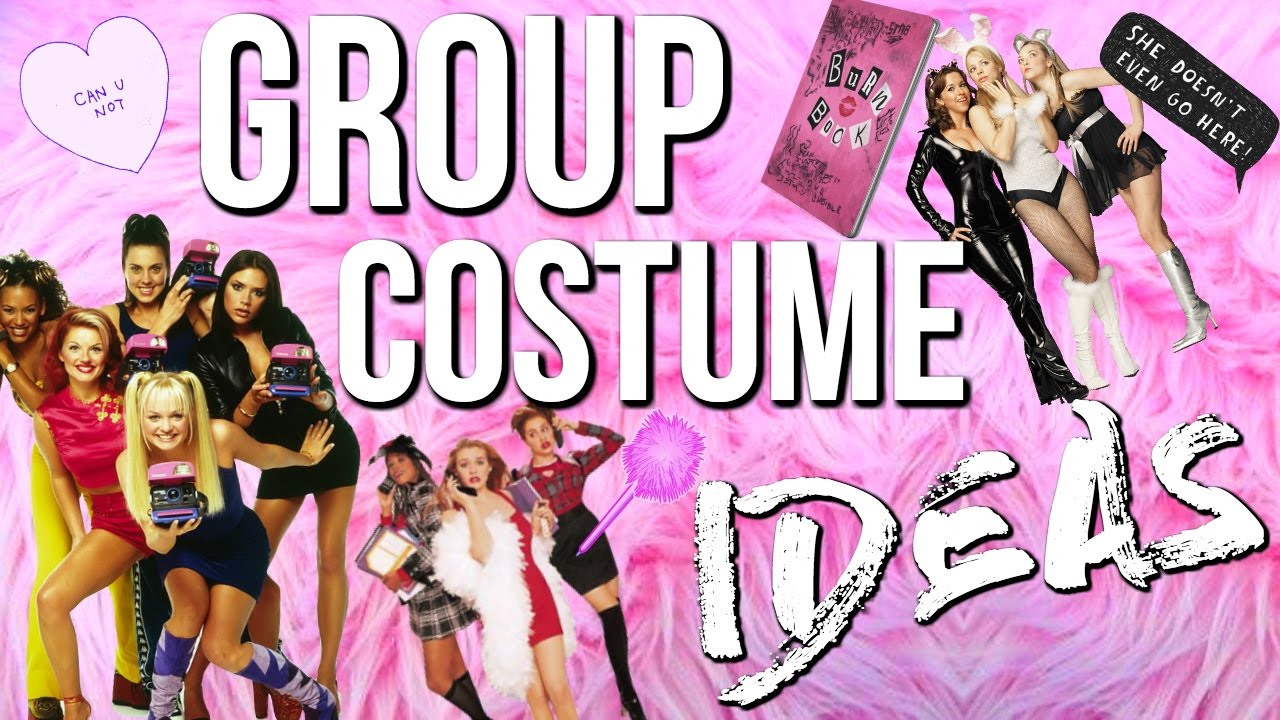 You know what that means—creating some truly incredible costume ideas—when Halloween is back. This blog " 14 Top cute halloween costumes group" is for you.
While you may certainly dress up alone on Halloween, group costumes tend to spark more conversation and create some truly memorable moments with your friends. Let take a look at the list below.
Unique Group Costumes For Halloween
1. Colorful Heroes Halloween Costume
Superman, Batman, and Wonder Woman will always be popular choices for costumes, but this year, dressing as a real-life superhero might be just what your group needs to feel more upbeat.
Think about donning a cape while dressed as a teacher, postal worker, nurse, store clerk, first responder, or doctor.
It's a fantastic group Halloween costume for people of all ages, and for those celebrating at work, it's a costume that is appropriate.
2. Bees and Bugs Halloween Costume
The talk of the town will be this ensemble costume. A queen wearing a tiara, a honey bear, and a beekeeper are optional additions.
With a lot of black and yellow clothing, pre-made wings, and more regal decorations for the queen, this one should be simple to pull off.
3. Funny halloween costumes for groups: Fruit of the Loom Halloween Costume
With this clever, creative, and just entertaining concept for a group Halloween costume, you can bring your most iconic T-shirts to life. If you have a big group, you might wind up looking like an entire autumnal cornucopia!
4. Awesome Halloween Costume
If you have numerous rolls of toilet paper on hand, a positive outlook, and a sense of humor, this one should be simple enough. What's best? It can be customized, quickly put together at the last minute, and, if desired, equipped with a face mask.
5. Tourists Halloween Costume for whom like travelling
Why don't you think about this group costumes for halloween? Tourists Halloween Costume.
Bring your favorite Hawaiian outfits, some bright leis, sunglasses, and make sure you have a camera with you or at the very least use your smartphone to snap tons of photos.
You'll pull off the tourist group idea perfectly and take full advantage of the humorous tees hiding at the back of your wardrobe.
6. The Whole Zoo Halloween Costume
For a roaring good time, have everyone in your company dress up as their preferred animal or bird. You're bound to find a costume with a creature theme that you adore, whether you're crazy about lions, pandas, or owls.
Or, if your gathering is really large, split up into pairs and have each couple dress as a different animal to represent Noah's Ark! That's why we suggest you this kind of funny halloween costumes for groups.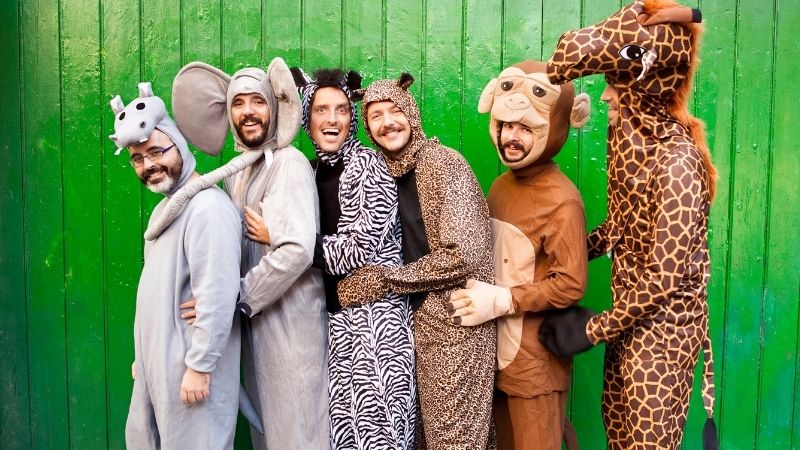 7. Box of Crayons Halloween Costume
Even though this costume is so simple, it's still adorable and eccentric, especially if you assemble a group of friends to dress up as the entire rainbow!
There are other styles to pick from in addition to various colors, whether you like a classic crayon costume, a tank dress, or a glittery skirt dress. That's creative problem solving right there!
8. Disney Princesses Halloween Costume: Amazing group halloween costumes teens
There are costumes available that will turn you into Disney royalty, whether you want to be something more traditional like Snow White or Cinderella or something a little more contemporary like Belle or Rapunzel.
9. Pigs Fly Halloween Costume
Let's consider this one of the most funny halloween costumes for groups. This outfit is intended to honor all the unexpected events, particularly those that occurred this year.
You'll be the talk of the party if you outfit your buddies in these hilarious (and inexpensive) inflatable pig costumes and wear some wings.
10. Great Power Rangers Halloween Costume
What kind of Ranger are you? There are so many excellent options, not to mention that the series had a huge number of antagonists and spin-off characters.
11. Snack Attack Halloween Costume
Due of the appeal of snack time, this is enjoyable for teens, college students, and adults alike.
Three one-size-fits-all costumes are included in the package, and if you really want things to heat up, you may invite more pals and bring a wider variety of snacks.
So why don't you choose this group halloween costumes teens?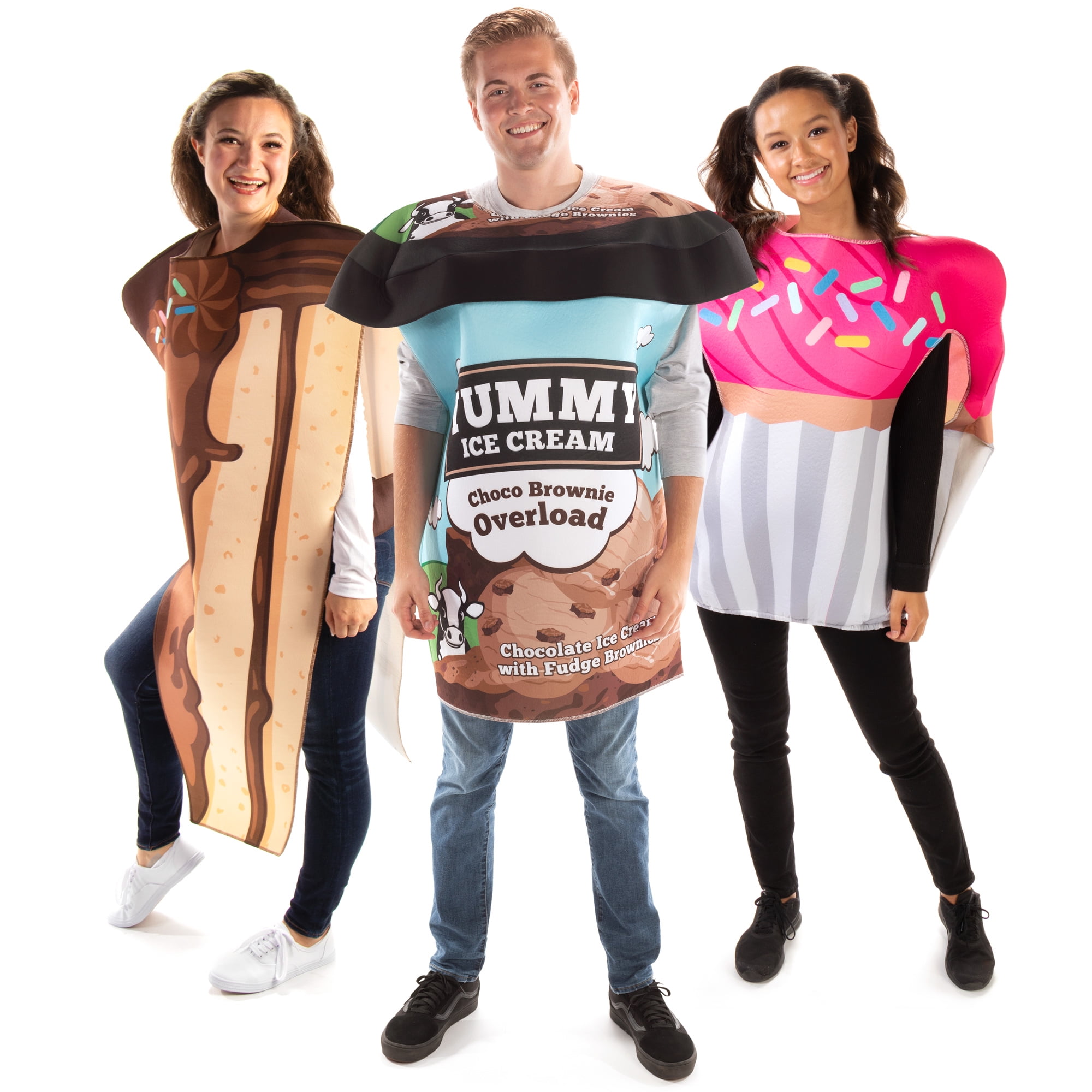 12. Flintstones Halloween Costume
This group costume concept puts a traditional spin on the vintage animation classic and is unquestionably approved by Fred and Wilma.
13. Dodgeball Halloween Costume: Nice group costumes for halloween
Both men and women will enjoy this humorous spin on one of everyone's favorite Will Ferrell movies. Additionally, it's a somewhat comfy costume, allowing you to enjoy trick-or-treating, parties, or pretty much anything else.
14. Sanderson Sisters Halloween Costume
Hocus Pocus is beloved by vintage movie aficionados for its enduring charm, and groups of women may simply dress up as the Sanderson sisters from this beloved Halloween children's film.
If you're planning a group costume with more than three people, consider include some children dressed in 1990s fashion as well as a black cat.
More posts you may find:
Consolution
Hopefully, the list above is what you need to find the best cute halloween costumes group. You can also find more unique and meaningful gifts for a loved one at 9teeshirt. Thank you so much for reading.