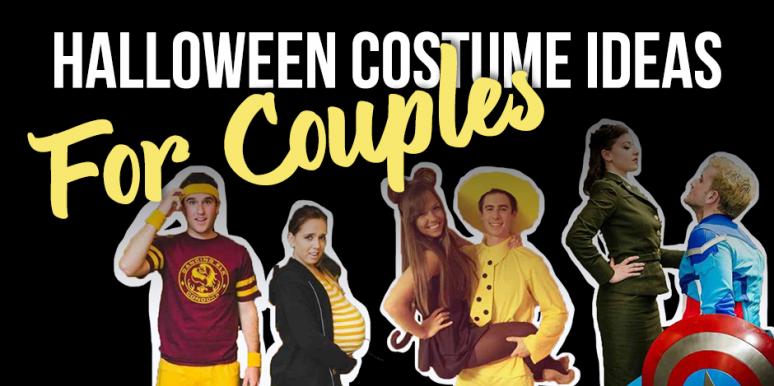 If you are looking for unique halloween couple costume ideas, go all out for Halloween by dressing up as a duo that will have everyone spellbound. Below are our suggestions for your couple costume this Halloween.
Best Cute Halloween Costumes For Couples
1. Orange Prisoner Costume
This prison bird is not singing! Discover your criminal side in this prisoner costume, which includes a matching pair of orange leggings and an orange shirt with the words "Inmate" and "Penitentiary" on the front and the back, respectively.
2. Snack Couples Costumes
S'mores Snack Couples Costumes for adults make you two a delectable pair for the costume contest. Simply layer them over your regular attire to put on these easy costumes. In this couple's costumes, you're the campfire snack that everyone loves!
3. Lumberjack couples halloween costume: the 'Lumberjack & Tree' costume creator
For weeks, my partner and I had been discussing various couples' outfits. Up until the point when he decided to become a lumberjack, I had given up. So what does a lumberjack go with? A tree!
4. Chef & Bun in the Oven Couples Maternity Costumes
This Chef & Bun in the Oven Couples Maternity Costume is the ideal way to break the exciting news! Put yourself in the position of a baker by donning a tall white hat and a white "Bun Maker" apron.
A tunic that has been printed to resemble an antique oven with a visible bun baking inside is also included. This hilarious Halloween costume outfit is ideal for both jokesters and expectant couples.
Most adults and teenagers can wear one size. Not included are tops, pants, or shoes.
5. Peanut Butter & Jelly Costume Classic
Why don't you choose this kind of couples halloween costumes lumberjack? With our Classic Peanut Butter and Jelly Costume, you'll make the ideal couple!
The square bread-shaped tunics of this two-piece couple's costume have broad armholes to allow for movement. They are printed with images of jam and peanut butter spread.
6. Pennywise & Georgie Couples Costumes
When you arrive at the Halloween party wearing an It Pennywise Costume for women, everyone there will be terrified!
The outfit is ideal for dressing up as Pennywise because it comes with a gray frock, a collar, boot toppers, and leg warmers. The look is completed by donning this outfit and clown makeup.
7. Woodland deer and lumberjack couples costume
Greetings on Halloween, my friends! My favorite holiday is Halloween, right after Christmas. Nothing is better than costumes, sweets, and joyous gatherings!
I was inspired by Lauren Conrad's woods "Party Animal" costumes this year for Halloween and decided to give it a shot. It turned out adorable. We're basically dressing up like the Woodland family!
8. Lumberjack halloween costume couple
Halloween party scary horror human simple last-minute hilarious awesome phrase saying present idea I'm With The Lumberjack costume.
For a Halloween celebration in 2019, this I'm With The Lumberjack costume is ideal for both adults and children. Great for families with kids, men, women, parents, youth, and teenagers.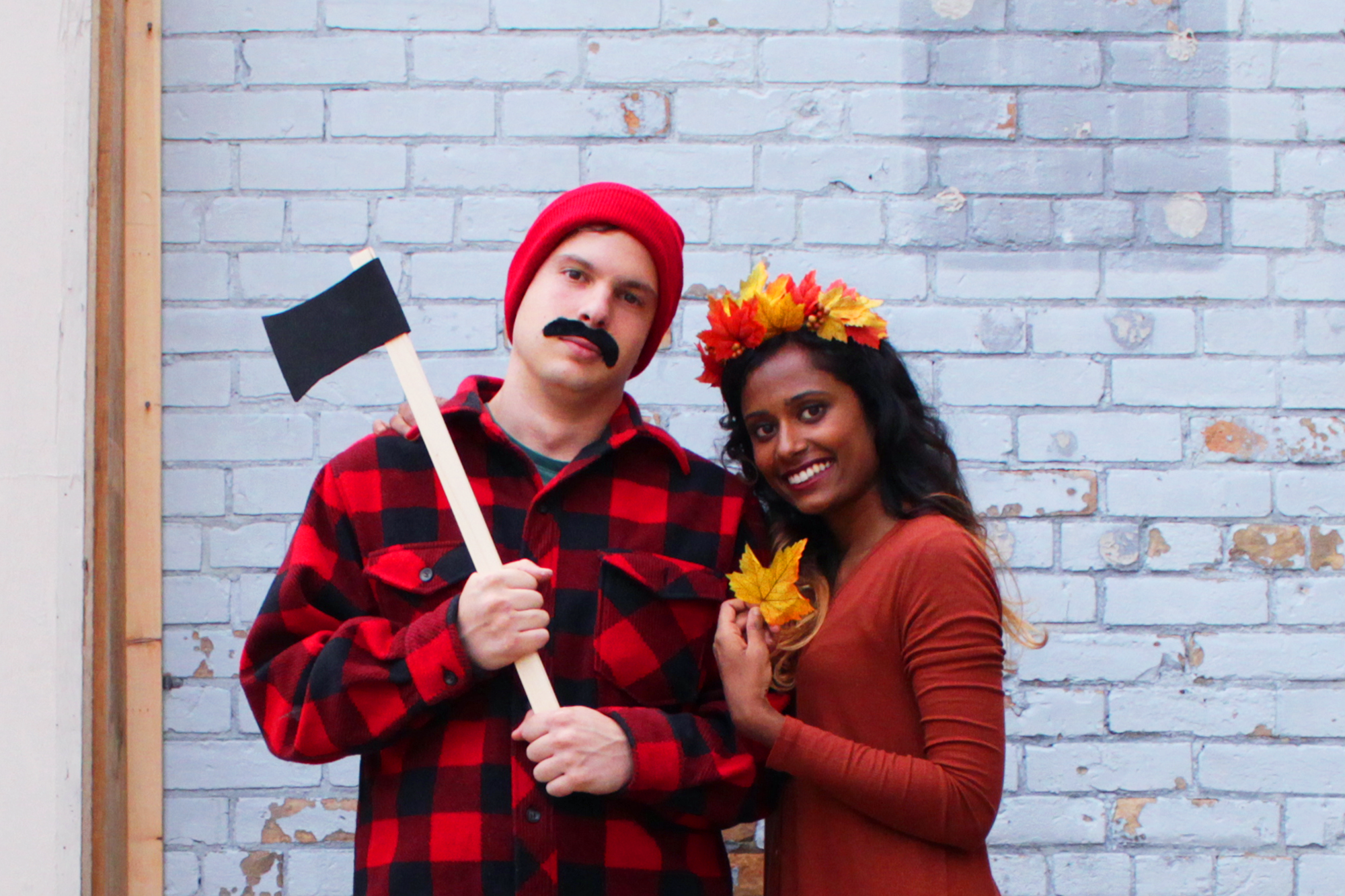 9. Harley Quinn & Black Mask Couples Costumes
I believe it would be one of the unique halloween couple costume ideas. Become Gotham City's alluring crime king, Black Mask!
Featuring a faux-suede dark red jacket and matching leggings, this Birds of Prey costume. A set of gloves, a Roman Sionis mask, and a black shirt with an attached jacket make up the ensemble.
10. Radioactive Hazmat Couples Costumes
With this adult hazmat suit, you'll be safe no matter what you're preparing. The yellow jumpsuit with long sleeves features an easy zipper fastening, an elasticized waistband, and an attached hood.
Add the matching black face mask and black gloves to further protect yourself from whatever is outside. So please consider this kind of cute halloween costumes for couples.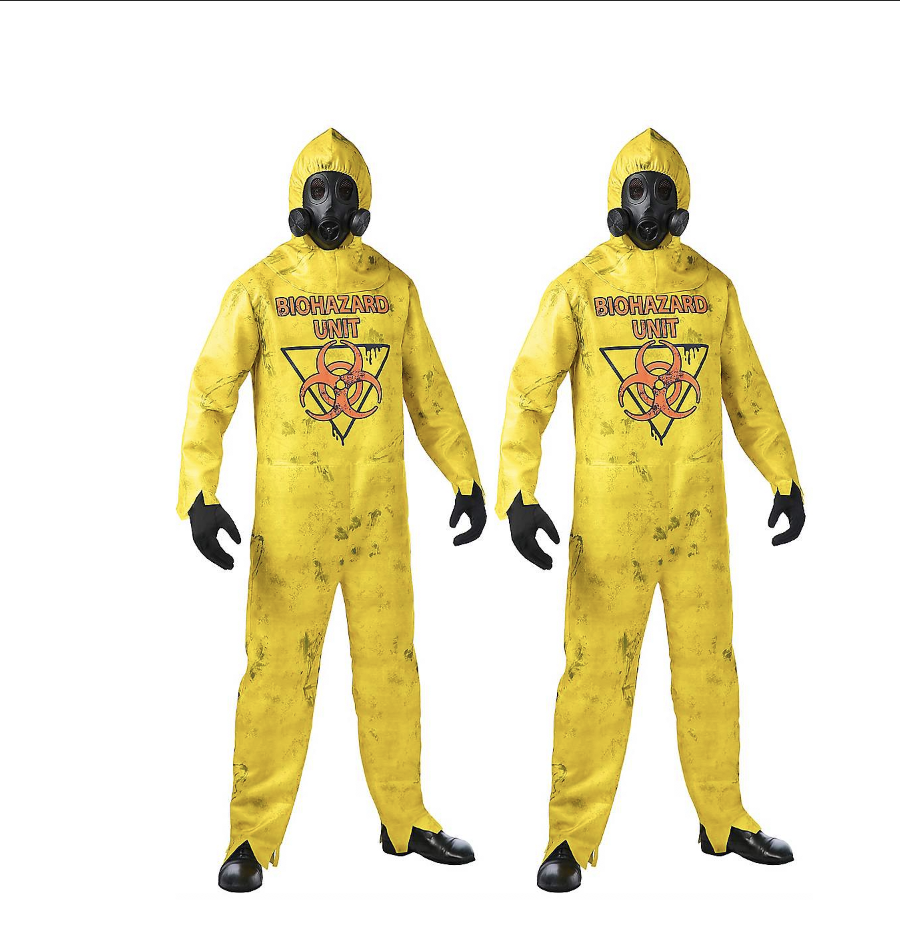 11. Bad Angel & Gilded Angel Couples Costumes
When you can sin, why stay in heaven? In the Bad Angel costume, which includes a gray and black mock collar dress with an attached waist cincher and mesh skirt, you may flaunt your sinister side. When you put on the black marabou halo headband, disaster is waiting for you!
12. Money Heist Couples Costumes: Couples halloween costumes lumberjack
With this Money Heist Adult Costume, you may assume the role of Spain's most heinous bank robbers. Long sleeves and functional zippers on the front of this vivid red jumpsuit with a roomy hood complete the look.
Consolution
We hope that our blog could help you to find unique halloween couple costume ideas and you will have a thoughtful Halloween with your partner. If you're looking for gift ideas for a loved one, be sure to check out all of our gift collections here: 9teeshirt. Thank you!
Find more on these related posts: